Full transcript here. This month, Long Dang and I sit down to talk to Jessica Tizzard (University of Connecticut, Storrs) about weakness of the will. Click here to download Episode 130 of Elucidations.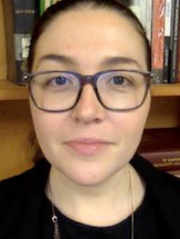 You're at a party hosted by a close friend. It's been three hours since you got there, and the evening thus far has been chock full of scintillating conversation, a fun round of Charades followed by Assassins, first rate cocktails, and a dessert to die for. You've just now been invited to play one of your favorite games, which usually takes about 90 minutes to complete—when out of nowhere, the onset of a yawn yanks you back into reality. Suddenly, you remember you'd promised yourself that you weren't going to stay out late, because you've got to get up early tomorrow for an important meeting. You realize that now is the time to go home and get a good night's sleep. And yet, the allure of the game pulls you in. Against your better judgment, you play the game deep into the night, future consequences be damned.
Since the time of the ancient Greeks, some of the sharpest thinkers in philosophy have tried to figure out what is happening in that scenario. Obviously, we frequently decide that X is the best course of action, and yet our willpower falters and we decide to do Y, even though we know full well that doing Y is counterproductive or self-destructive. But why? In what world does that make any logical sense? Surely, if you decided that X was the thing to do, the natural next move is to do X. Not do the thing you convinced yourself was going to be bad for you. Right?
The trouble is that every obvious answer to this puzzle feels unsatisfactory. You could be like: well if I did Y, then I must have really decided Y was best. But if that's the case, why do you feel so terrible when you do it? Why do you feel guilty staying at the party until deep into the night, if you've supposedly decided that staying at the party is for the best? Taking that stance is effectively saying: no one ever has a crisis of willpower. Whenever you do anything, that is definitive proof that you believed it was the best possible thing to do. But insisting that everyone always has the willpower to do everything they think they should just seems to fly in the face of what we know about the human experience.
Another option might be to say: well, ok, I did decide that X was the best thing to do, but when the moment to suck it up and actually do X came, I was overcome with desire. The feeling of pleasure at the prospect of partying hard swept over me and signal jammed my rational faculty, blocking me from doing what I knew I should. So I stayed, and had to suffer the consequences the next morning. But then that feels unsatisfactory as well, because if I really was overcome by the pleasure instinct, blocked from doing what I thought I should do, then what I did was really involuntary. Like a muscle spasm. Or a brain tumor that made me do it. That just seems wrong: clearly, in these types of situations, I actively chose to e.g. stay at the party and suffer the consequences. Staying at the party didn't just happen to me, like a headache.
Jessica Tizzard thinks that the 18th century philosopher Immanuel Kant offered an interesting and novel way to understand what's going on in these moments when you're weak-willed. Step one in his approach is to take cases like the one described above and assimilate them all to what is often thought of as a different situation: the moral dilemma. A moral dilemma, as standardly construed, is a situation where you really can't decide which of several options is the best to take. The idea here is that what look like situations where you knew you should do X but instead did Y are often, upon closer examination, really situations where you genuinely couldn't tell which of those two things you should do. Sometimes, perhaps, when I thought I was having a crisis of willpower, I was in fact just torn and couldn't decide.
Number two in Immanuel Kant's bag of tricks is to accept a version of the 'I wanted to go home, but the desire to stay swept over me and made me stay at the party' explanation, with one key difference: namely, he has a different take on what a desire is. Maybe a desire isn't some physical pleasure sensation seizing control of your body like a puppet and forcing you to do something other than what you really want to do. Maybe a desire is really more like another set of factors to consider in your reasoning—it may come with a feeling, and present itself to you with a certain urgency, but really what it is is a set of reasons that you're weighing up like any other. Understanding desire on those lines puts Kant in a nice position to say that lacking the willpower to do what you think is right is actually just a case of being racked by indecision.
Tune in to hear Jessica Tizzard lay out the Kantian story about what happens when we act against our better judgment!
Matt Teichman
---
---