This month, Josh Kaufman and I talk to Claire Kirwin (Clemson University) about whether things are objectively good or bad, or whether it's all in the eye of the beholder. Click here to download Episode 134 of Elucidations.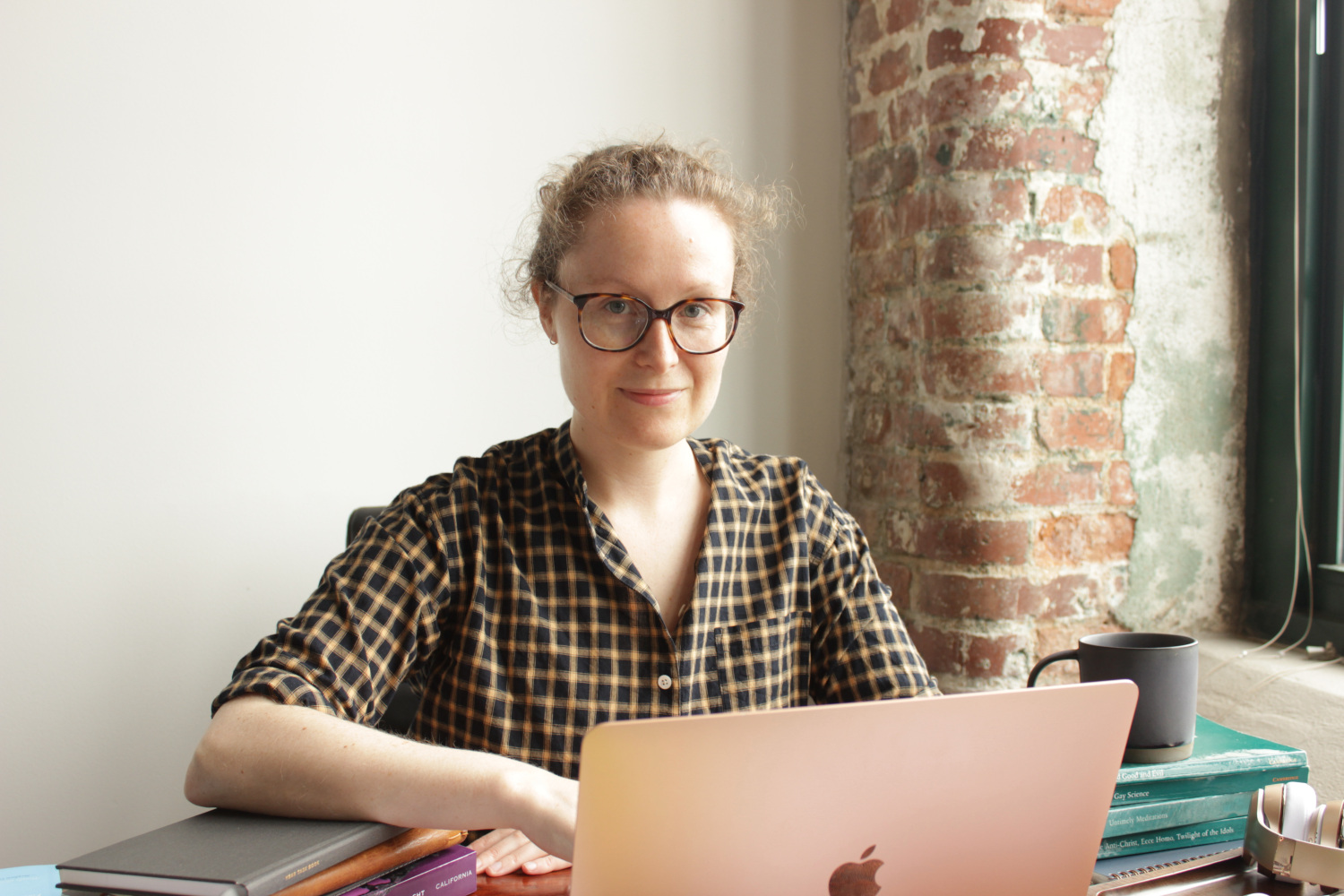 Professor Kirwin is a fan of peanut butter cup ice cream, and Josh and I are fans of mint chocolate chip. Is there an objective fact of the matter about whether either is good, or whether one is better than the other? Or are we all just expressing our preferences, i.e. doing nothing more than providing information about ourselves? Can goodness be 'in' ice cream, or is it just 'in' the person eating it? If we think peanut butter cup ice cream can be objectively good, is that somehow disrespectful to people who prefer something else? Does everyone have a moral right to have their ice cream preferences respected by others? The example may be somewhat frivolous, but it ties into lots of similar questions that many of us think of as more weighty, like whether classical music can be objectively great/terrible, or whether a given behavior can be morally objectively great/terrible.
Value realism is a catch-all expression for the belief that all of these things are objectively in the objects themselves. Peanut butter cup ice cream deliciousness is in the ice cream itself, not in the person experiencing it, and classical music greatness is in the music itself, not in the audience member listening to it at Carnegie Hall. Claire Kirwin espouses value realism across all of these cases, but we focus on ice cream in this episode because, uh, hopefully it's a little less of a hot button thing than some other topics. We'd like to be able to talk about it without raising an undue amount of ire.
Kirwin's two main ideas are as follows. First, you might wonder how the heck there could even be some sort of objective deliciousness in ice cream itself. Doesn't everyone disagree about that? Her general line of response is that there can be experts in the flavor of ice cream, and if there can be experts in the flavor of ice cream, then there must be something about ice cream that they're especially good at picking up. Maybe you're a master chef, or maybe you're a food critic, or maybe you've just eaten more ice cream than most people. Whatever. There are lots of different ways of being an expert. The point is that if you understand a lot about ice cream it can sensitize you to little details in its flavor that other people haven't been trained to notice.
Her follow-up idea is quite interesting. She argues that when one person prefers mint chocolate chip ice cream and another prefers peanut butter cup ice cream, that doesn't necessarily mean that the two people disagree. It could very well be that peanut butter cup ice cream is objectively good, and mint chocolate chip ice cream is also objectively good. It's just that one person only has the expertise required to discern the tastiness of the one flavor, and the other person only has the expertise required to discern the tastiness of the other flavor. So saying that some flavor you have expertise in is objectively good is actually potentially remaining neutral about other flavors—at least the ones you feel like you don't have a good grip on.
Join the three of us as we entertain a peaceful solution to the ice cream wars!
Matt Teichman
---
---
Further Reading
To more the details of Claire Kirwin's defense of value realism, check out the manuscript of her awesome new paper here:
Value Realism And Idiosyncrasy, Claire Kirwin
In addition, if you'd like to read more about some of the themes we touch on towards the end of our discussion, you might be interested in:
What is Art?, Leo Tolstoy
'Moral Luck', Bernard Williams and Thomas Nagel
Happy reading!