This month, Jessica Tizzard (University of Tuebingen) makes her second appearance on Elucidations to talk to Matt about pregnancy. Click here to download episode 139 of Elucidations.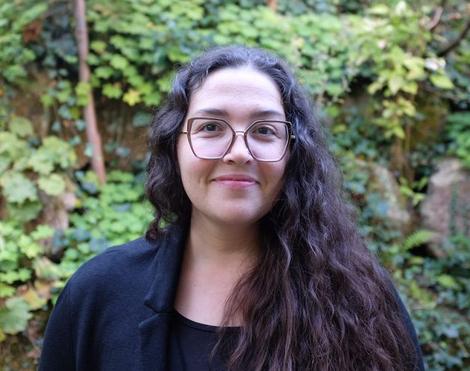 Human pregnancy is weird. Try talking to a reproductive endochrinologist about it, and you'll soon find that there's a lot we don't really understand about it even at the scientific level. But even when it comes to thinking about pregnancy at the commonsense reasoning level, puzzles begin popping up the second you start trying to think about it systematically. Like, consider the commonsense idea that a fetus is 'inside' the person who is pregant with it. They clearly are, in the sense that they aren't out and about in the world the way a marsupial fetus is. But if you think about how containment and interiority are defined mathematically, there's also a sense in which the fetus can't literally be inside the womb, because in order for one thing to be inside another they have to be physically disconnected.
In this episode, Jessica Tizzard argues that our commonsense thinking about pregnancy is dominated by 'container' metaphors: i.e. we think about a fetus inside a womb the way we think about a cookie inside a jar. However, she thinks that 'parthood' analogies are often an equally good fit for how a fetus relates to the person pregnant with it. That is, there are also biological analogies you could draw between a fetus and a body part: a body part is seamlessly physically connected to the body it's a part of, and a body part is subject the same organism-level system of homeostatic regulation that the rest of the body is.
The next step is to start thinking about how these observations ramify morally. Can acknowledging that the 'parthood' way of thinking is at least as biologically accurate as the 'container' way of thinking help shed light on what kinds of duties a pregnant person has to their as-yet unborn fetus? Join Matt and Jessica as they dive right into these thorny but important questions!
Further Reading
Our distinguished guest recommends the following literature on pregnancy, which she draws on heavily in her own work:
'Lady Parts', Elselijn Kingma
'Were You a Part of Your Mother?', Elselijn Kingma
'9 Months', Elselijn Kingma
'Neonatal Incubator or Artifical Womb?', Elselijn Kingma and Suki Finn
'Abortion, Intimacy, and the Duty to Gestate', Margaret Olivia Little
Happy reading!
Matt Teichman